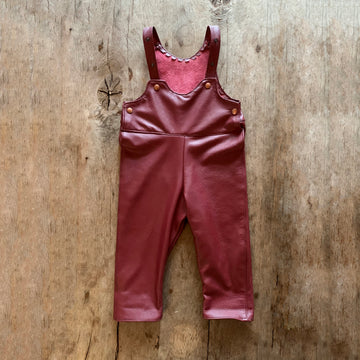 The Samsons Pants
A real unique piece: The Samsons Pants for children are sewn from high quality, soft leather.It is water-repellent and breathable.In the cold season, it provides in combination with woolen tights for cozy temperatures, in warm weather, the natural material leather prevents unpleasant congestion heat. The pants are robust and can be passed on to the next generation.

The Samsons Pants are available in two sizes with a real growth miracle.
Size 1: From dress size 74 to 98 (about 8 months to 3 years)
Size 2: From dress size 104 to 116 (about 3 to 5 years)

The color palette of Samson pants is large - from delicate rhubarb pink to bright blue fir. There is something for every style.

At the beginning, the Samson trousers are turned inside out twice and they have three snaps on the straps, which make it easy to set up.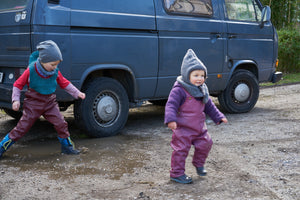 The better mud pants
Rainproof trousers that are robust and breathable, made of natural materials and look good too.

See all advantages here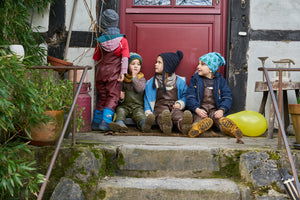 Colorful
the Samsons Pants are available in many fantastic colours, such as royal blue, caper green, rhubarb pink, bordeaux red and pepper brown.
See all colors here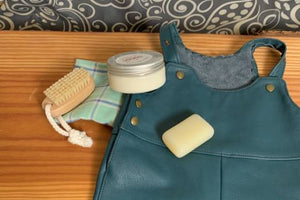 Easy to maintain
Leather care is super easy. Airing is usually enough. When things get wild, the Samsons Pants are brushed off in no time.
Learn all about maintaining here